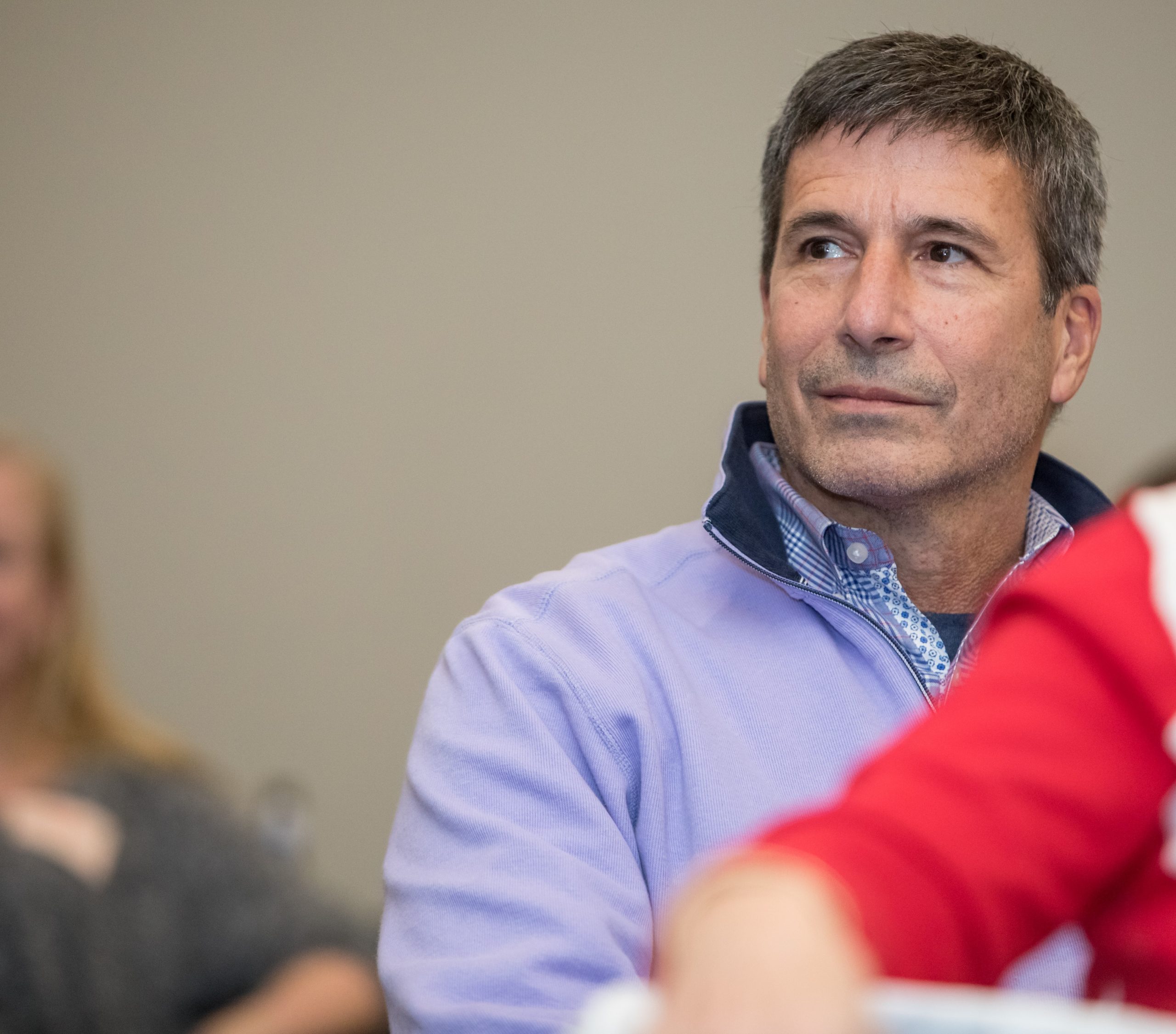 Tom's 30th Anniversary!
Filed Under: Wolak News
Today, we celebrate Tom Santurri and his 30th anniversary with The Wolak Group!
---
Tom has been fascinated with Dunkin' Brands since the early 1990's. Although he approached some Dunkin' owners in hopes of running their restaurant, it wasn't in the cards for him. However, Tom is driven. He researched all of the Dunkin' restaurants in New England and found one for sale in Berlin, NH, a Wolak Group location. Ed and Tom met and a deal was made. Tom completed Dunkin' University and took the leap to run that restaurant. He relocated his family – his wife, MK, and their three small children – from Cranston, RI, to Gorham, NH.

Although there were many long, hard days, Tom's drive was stronger than ever. He partnered with Ed and together they broke ground in Gorham, NH and built their newest Dunkin' location. When The Wolak Group began development in Upstate New York, Tom was eager to take on the challenge and opportunity. However, he remained in Gorham, NH until his youngest child graduated high school in 2004.

Once Tom arrived in New York, he was given the project of designing and overseeing the development of the Central Manufacturing Location (CML) that could service up to 120 locations. While this was a huge learning curve for Tom, he exceeded all expectations and proved is worth. As the growth of The Wolak Group accelerated, Ed turned to Tom once again to oversee new construction and development. More recently, Tom took on the additional duty of overseeing remodels.
We are incredibly fortunate to have Tom on our team for three whole decades now. He is a hard worker, high achiever, and invaluable asset to our company.
Thank you, Tom!
---
"Tom has proved to be such a trusted friend and colleague – and I am well aware of the sacrifices he and MK endured over the subsequent years- he was the logical person to offer to partner with me here in NY. Tom has been such a great mentor to many and a confidant to me. There isn't anything that Tom can't do. Thank you Tom and MK for 30 years of service."

– Ed Wolak, CEO
---
"Tom is a proud man that never takes himself or life to seriously, he always approaches issues, people, work with an openness and benefit of doubt, he has always treated people with fairness and respect. His work ethic is pure determination to get the job done and to get it done right. It's been a long road to get to where he is today, but he always believed it could be done. He has shown his children how to be a good person and anything worth having or doing is worth doing it right. Nothing is more important to Tom than his family and he shows this every day. His family is so very proud of him for all he has accomplished in life and all that he is."

– MK, married to Tom for 39 years
---
"Congratulations Tom on your 30 years with The Wolak Group!
I met Tom at a Red Socks Game in the Dunkin suite at Fenway Park about 8 years ago and it was an instant connection! Partially due to being able to understand Tom's RI accent, RI dialect and shortened sentences e.g. 'jeet yet' translated is the question, "have you eaten yet?" as I have relatives not far from where Tom grew up in Cranston, RI.  But the biggest reason for the connection with Tom is his innate ability to relate and carry on a conversation with almost anybody. You come away from the interaction feeling that Tom was truly interested in what you had to say. Tom tries to come off as low key, not to smart and laid back… but once you get to know him, the real Tom is street smart, business savvy, relatable, funny, and very attuned to what is going on around him. For me, Tom has been a great business partner, confidant, advisor, all-around good guy, and friend."

– Bob Alberti, Vice President & Chief of Staff
---
"Tom has always brought a great balance to work. He prides himself in being able to relax a room with his humor and whit. He balances that humor with a deep knowledge and passion for the business. Tom is always ready with a joke and a smile or a more serious piece of advice if that is what you need. He has always been a pleasure to work with.  Congratulations on 30 years with The Wolak Group!"

– Darlene Trepasso, Executive Director of Operating Systems and Staff Support
---