Career Testimonials
See how these team members climbed the ladder of success at The Wolak Group!
Cara Campanie's Career Testimonial
Cara joined The Wolak Group in March of 2007 as a Crew Member and quickly moved up to Shift Manager in April. Cara didn't join The Wolak Group with the thought of it being her long-term plan but saw the opportunities available and quickly became encouraged to learn as much as she could about all aspects of the business. Her drive and motivation brought her to the Restaurant Manager position in 2009 where she began training other managers and earned the title of Training Manager. This is where Cara found her true passion and worked to learn a multitude of effective training techniques. In 2012, she was promoted to Classroom Trainer, where she was able to use her knowledge and desire to help others succeed to elevate the training program. In 2018, Cara advanced to Manager of Field Trainers where she grew the Field Training Team and lead them in supporting many initiatives within the company. In March of 2021, Cara was given the well-deserved title of Director of Field Trainers. Cara continues to educate, encourage, and motivate in her position.
Cara's advice to anyone looking to grow within The Wolak Group is:
"Learn, Lead with Influence, and Integrity
Learn, and do not ever stop learning. But it starts at the ground up. No matter what position you obtain, if you do not understand what happens in the operational world you are going to have more hurdles to overcome. That saying 'it's just a cup of coffee, donut, bagel, etc.' could not be further from the truth. We are in business of building relationships. If you want to grow and excel within The Wolak Group, always remember to focus on how you to talk to people, how to relate to them, and how to gain their loyalty. That is how you build that relationship – by working hand in hand and being able to relate to those at every level within the organization. The third, integrity, it goes a long way. Do what you say and mean what you do. There will not always be someone to recognize everything you did, but in that moment when you are having a bad day, and you hold it together in a positive manner and keep the team pushing forward – that is when you have built the loyalty within your team. That is when you have taken the first step into becoming a true leader."
---
Darlene Trepasso
Darlene started with Dunkin' Donuts in May of 2003 as a part-time Baker but was promoted to a full-time Shift Leader about a year later. During this time, she grew close with a coworker named Jean, who had a sarcastic, charismatic way with customers and peers that made her extremely likeable. Jean told Darlene she was a natural leader; from the way she ran her shift to the way she owned her mistakes when they were made. She told her to look at the bigger picture and work towards climbing the ladder in her career. This was a driving moment for Darlene, but the opportunities available to her within the company were limited. Luckily, in February of 2005, The Wolak Group purchased that company and, consequently, the location she was working at. Darlene was promoted to Restaurant Manager almost immediately. She continued expanding her knowledge of the business, using her great instincts and the expertise of her peers to give her the tools she needed to climb even higher. Darlene was promoted in 2006 to Area Manager, in 2007 to Lead General Manager, and in 2008 to Area Director. She pursued her career even further by learning countless lessons through her own trials, as well as from the team of hard-working, intelligent individuals around her. Darlene moved to the Director of Operations position in 2015 and was promoted to Executive Director of Operations in 2017. As of 2020, Darlene is our Executive Director of Operating Systems and Staff Support.
Darlene's advice to anyone looking to grow within The Wolak Group is:
"Keep your mind open and take a breath before every decision. The door to opportunity is already open here. You just must be ready to really work to push yourself through it. There has never been a time that I did not see someone succeed when that was what they truly wanted. Those open-minded people will put in the work and put their best foot forward.
This is a great company to work for. It is the combination of a large company with a mom-and-pop shop. Working here, you are not just a number. Every person is seen as an asset and allowed to contribute to the company in their own way. That is an amazing opportunity, one that should not be taken lightly."
---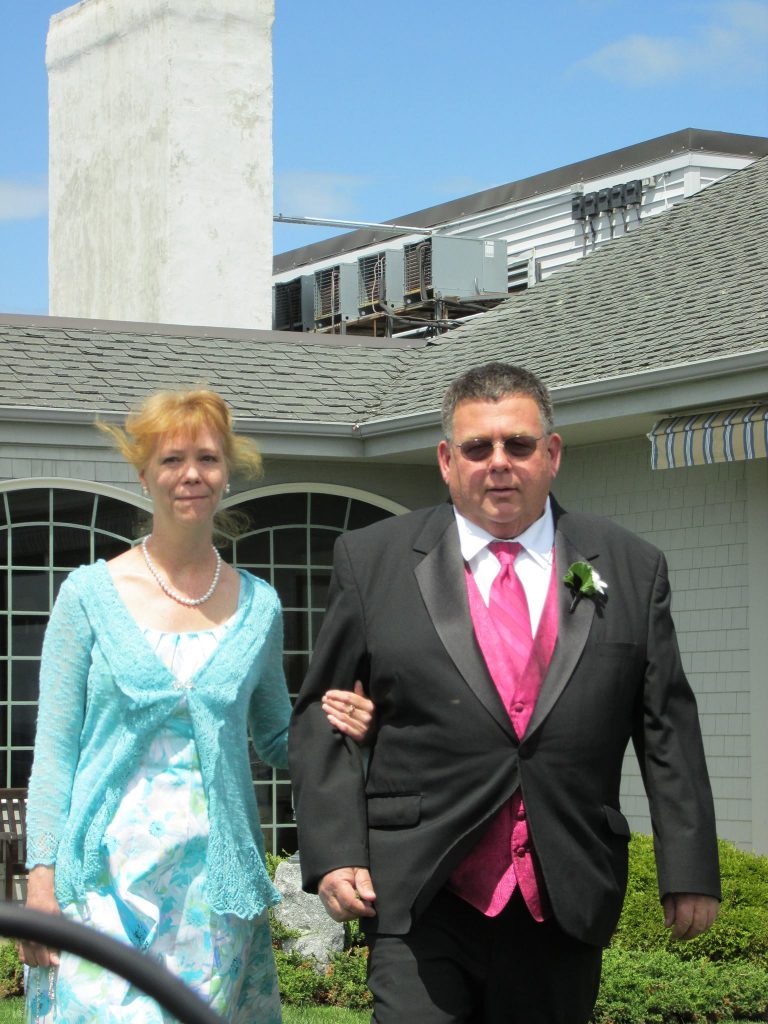 Laurel McKenney
Laurel started at Dunkin' Donuts as an overnight Donut Finisher/Cashier after answering a help wanted ad in 1976. In 1977, she met an overnight Baker from The Wolak Group's first location in Portland, ME named Ray, who she would marry in 1983. Laurel worked to prove her capabilities and dedication and was moved to the day shift when The Wolak Group opened a new location in Portland. When Ray and Laurel began growing their family, Laurel took several years off from The Wolak Group to stay home with their two sons. She returned as a Donut Finisher in 1992 but resumed her full-time stay-at-home Mom position in 1996 due to daycare issues. In 2004, Terry Bilodeau (our current Director of Loss Prevention) called Laurel hoping she would come back to The Wolak Group to learn the office and auditing procedures for the Maine locations. Terry's encouragement and support worked, and Laurel agreed. This move led to the creation of our invaluable Loss Prevention Department! Laurel attributes her success in the company to the support of Ed and Kim Wolak, Terry Bilodeau, and her husband, Ray.

Laurel's advice to anyone looking to grow within The Wolak Group is:
"Just try it. You have nothing to lose, and everything to gain. You may find your 'inner' Leader with the company's amazing support teams and opportunities!
This company has been like family to me. Not many employers can give you that feeling."
---
Lacey Dionne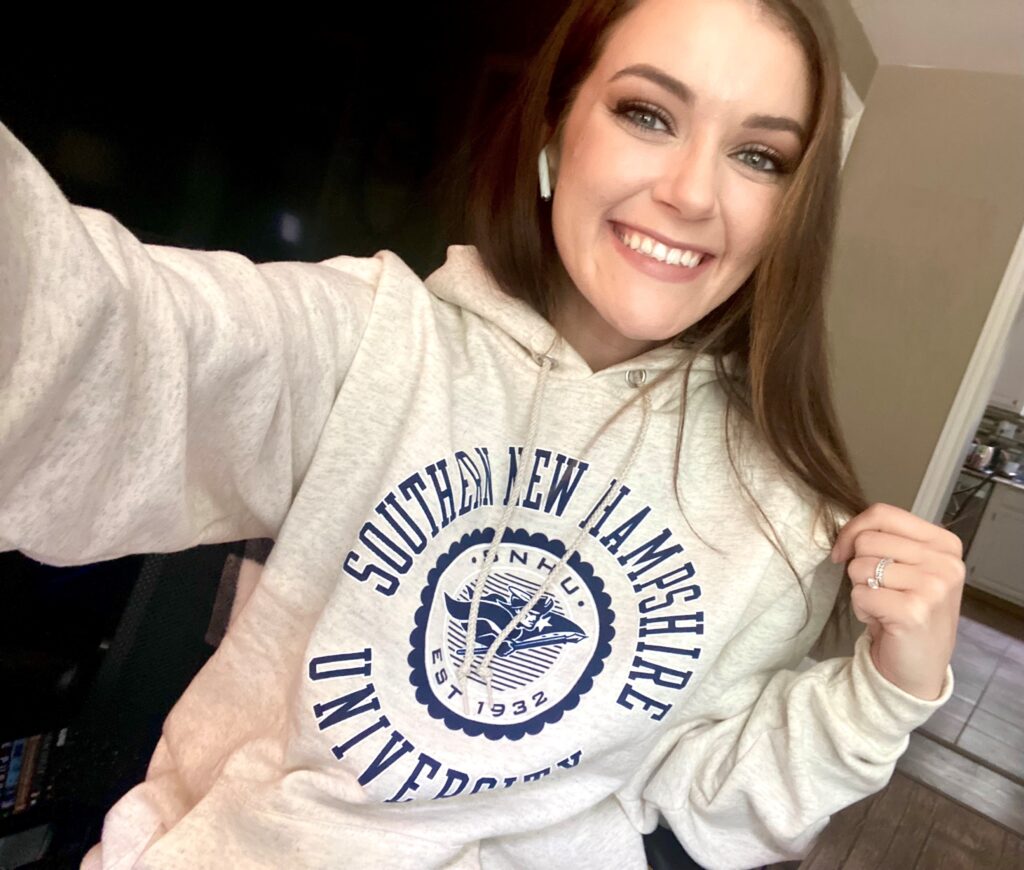 Lacey joined the Wolak family in 2015 when she became the nanny to Chief Operating Officer Kim Wolak's two young boys. Lacey was the full-time nanny for about three and a half years before the youngest started preschool. At this time, she began working in the office as Kim's Personal Assistant. It was at this time that Lacey was offered the incredible opportunity of earning her degree through the Southern New Hampshire University College for America program with tuition reimbursement through The Wolak Group. While this program was quite challenging at times, her strong support system helped her to keep going. It was at this time Lacey began to view Kim as a mentor, as she continuously pushed Lacey to see her truest potential. This program would prove to be more valuable than she ever could have imagined. Through this, she learned more about not only the industry as a whole but about the most important resource a company has; it's people. Upon earning her Associates Degree in General Studies with a concentration in Business in 2021, Lacey was promoted to Communications Manager. Through this position she has assisted in the design, development, and relaunch of the new Company website, as well as all other social media platforms for the Company. She continues to build her skillset and education surrounding content creation, social media marketing, and analytics.
Lacey's advice for anyone looking to grow within The Wolak Group is:
"Don't miss out on the limitless opportunities The Wolak Group has to offer. The growth you will feel in this company goes beyond your career and professional life. The support and collaboration here will help you to become so confident in your abilities, you may truly surprise yourself.
I have never been so proud to work for a company as I am to work for The Wolak Group. Here, you are genuinely a member of the family."