About The Wolak Group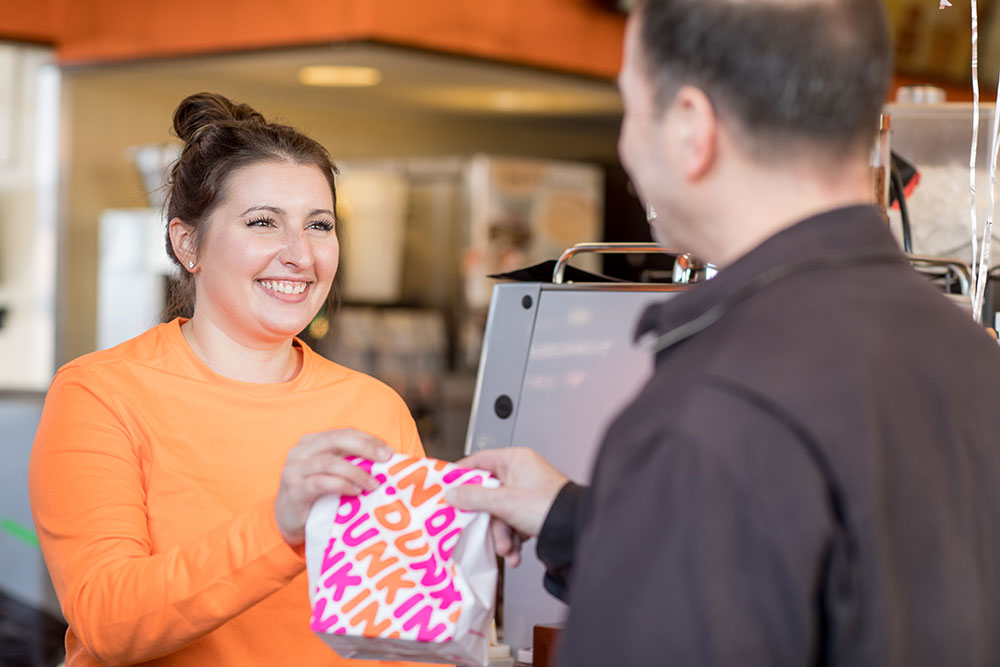 Founded in 1975 by Ed Wolak, The Wolak Group is an independent franchisee network that owns and operates over 95 Dunkin' restaurants in Maine, New Hampshire and New York. In addition to being an innovative and model Dunkin' operator, The Wolak Group also specializes in the acquisition and development of commercial real estate used primarily for its restaurants.
Our Mission
"To provide each guest with prompt, professional and friendly service in an efficient, safe, clean and well maintained environment."
---
Our Core Values
OUR EMPLOYEES, CO-WORKERS AND GUESTS: They are essential to our success and must be treated fairly and with respect.
A STRONG WORK ETHIC: Work hard and take pride in what you do. Have passion to be a leader in our industry.
INTEGRITY: Be honest, trustworthy and accountable.
TEAMWORK: Listen to new ideas, collaborate and empower your coworkers. Everyone wants to be part of a winning team!
GOOD COMMUNICATION: Respond promptly to calls/emails and keep supervisors informed.
FAIRNESS: Apply policies uniformly.
LEADERSHIP: Lead by example and with a positive attitude.
COMMUNITY SERVICE: We take pride in giving back to the communities we serve and forging lasting relationships with our customers.