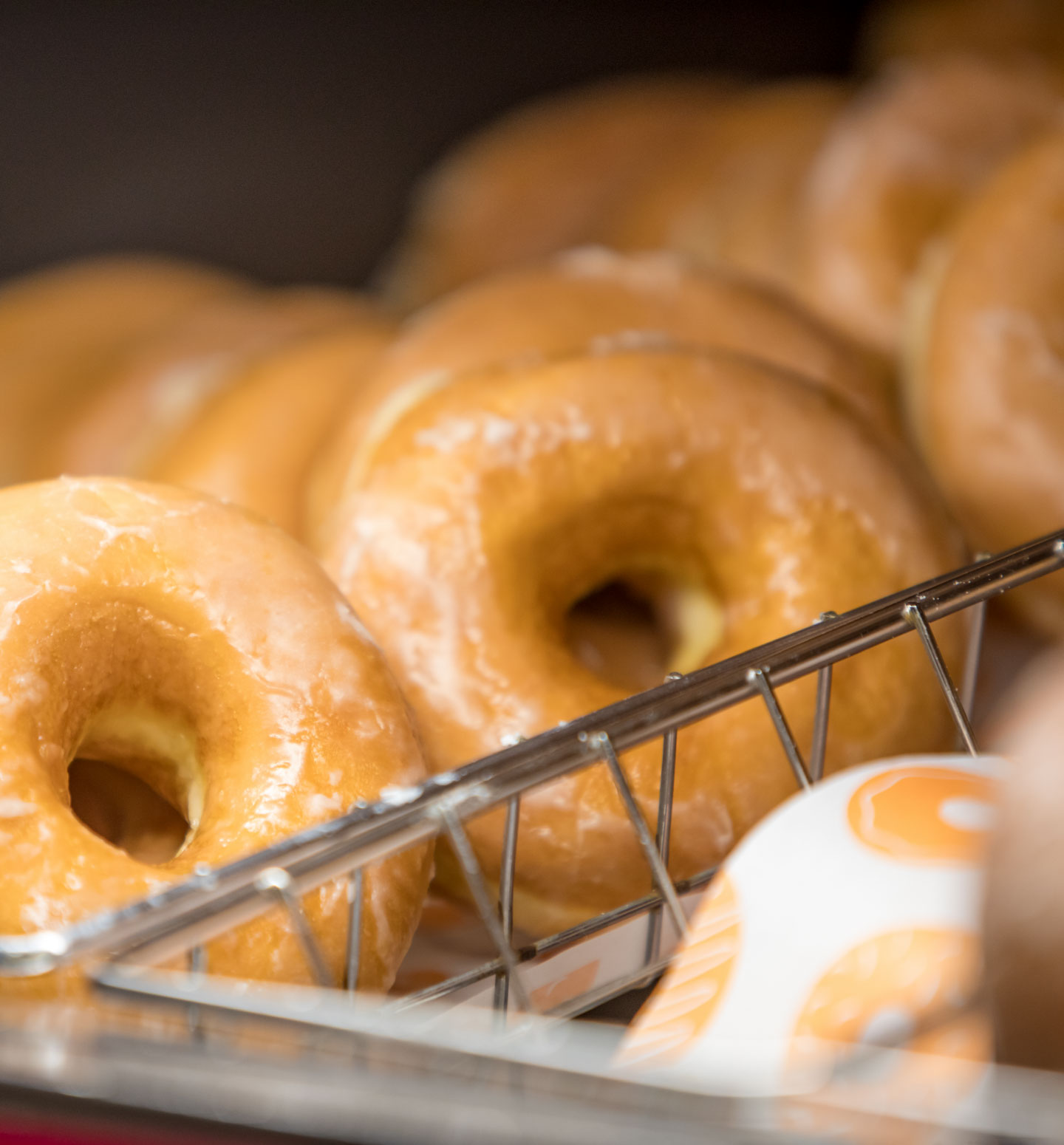 Our History
Ed Wolak began working in the Dunkin' Donuts business in 1967, when there were less than 250 Dunkin' Donuts restaurants in the entire country. He started out as a porter and later became a donut baker. While working as a baker, he earned his Associates degree in Business Management in 1972, then earned his Bachelors with a double major in Business Management & Marketing and a minor in Finance in 1974 from Southern New Hampshire University. After graduating, Ed took a management position at a Dunkin Donuts in Nashua, New Hampshire, and he was quickly promoted to General Manager for three locations. It was not long before he began looking for an opportunity to purchase his own store.
In 1975, Ed purchased his first Dunkin' Donuts restaurant in Portland, Maine and created what is today The Wolak Group. Over the next several years, The Wolak Group concentrated on developing stores in Maine and New Hampshire, and in 1998 expanded its development activities to Central New York. Today, The Wolak Group and its affiliates own and operate more than 97 Dunkin' restaurants in Maine, New Hampshire and New York, as well as a 21,000 square foot automated central production facility in Syracuse, New York. The central production facility produces and delivers donuts and other baked goods to our restaurants everyday, and currently has the capacity to supply up to 120 stores.
The Wolak Group's success as a developer and operator of Dunkin' restaurants has been accompanied by a successful history of acquiring and developing commercial real estate. In 1983, The Wolak Group opened its first Dunkin' restaurant located on "self-developed real estate" (i.e., real estate acquired, permitted, and constructed by The Wolak Group). Since then, most of our new Dunkin' Donuts restaurants have been opened on self-developed real estate. Most of these sites are stand-alone Dunkin', although several of our sites include multi-tenant buildings.
The Wolak Group works hard to support fundraising activities in the communities we serve. Furthermore, while the company is rapidly expanding, The Wolak Group is also a major contributor to numerous charities and non-profit organizations, donating money back to the Maine, New Hampshire and New York communities they serve coffee to each day.