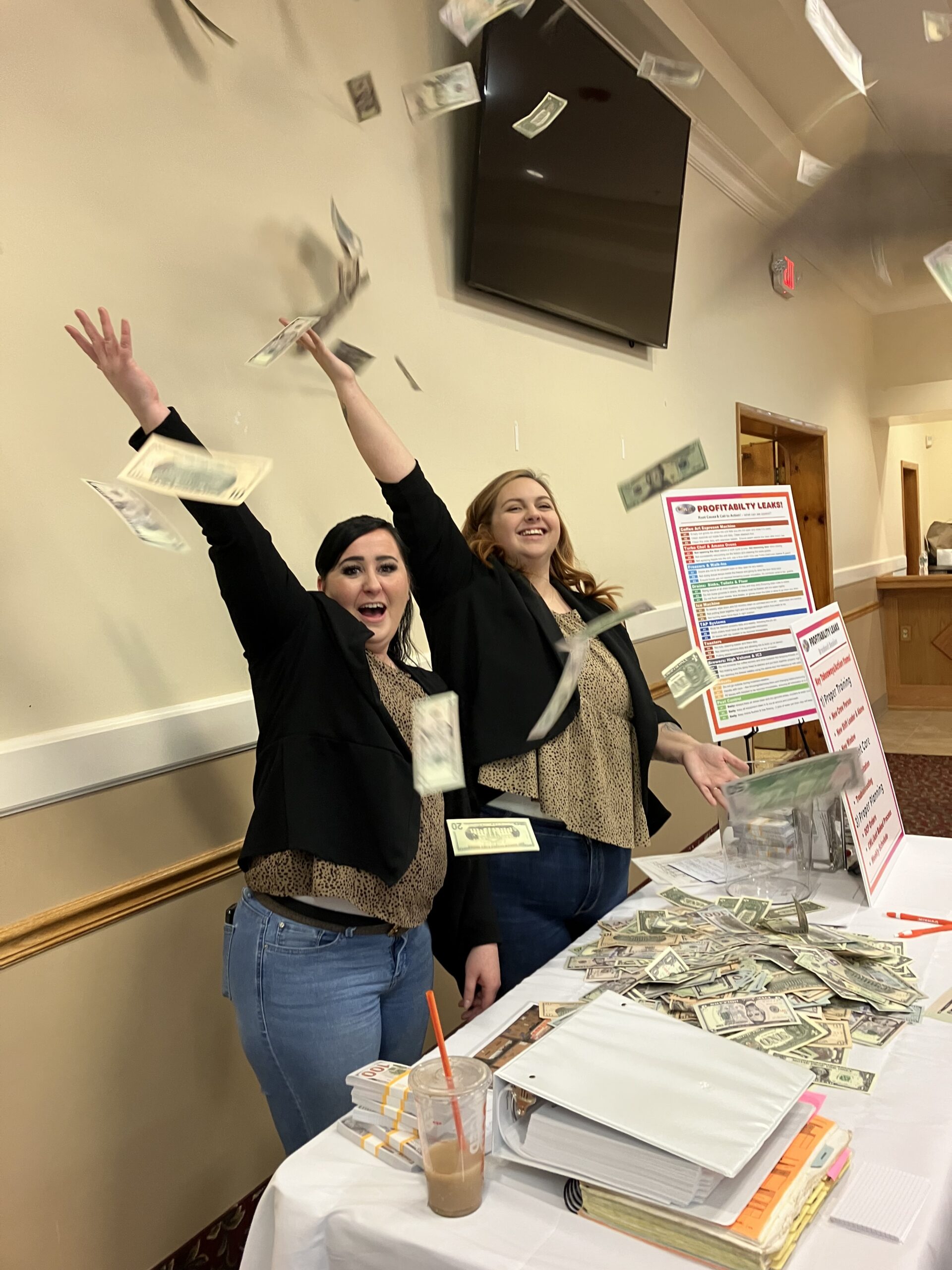 Back To Basics
Filed Under: Events, Wolak News
Last week we held a "Back to Basics" training, where we focused on restaurant excellence, profitability, service speed, and more!
We understand that our Wolak Family is our greatest asset. We pride ourselves in investing back into our people and helping them grow into the best they can be. We know knowledge is power, so getting together to share our knowledge is essential to our success!
This training incorporated many breakout sessions, including a "Leadership Corner" where employees got the chance to speak directly to our owners! This was a great opportunity to pick their brains and gain expertise from the leaders themselves!
This day was full of education, collaboration, and inspiration. Thank you to our wonderful team of speakers and to our incredible Wolak Group Family. We look forward to future events just like this!
---
Restaurant Excellence Criteria
Elizabeth Barnes, Area Manager – David Balfe, Area Manager – Tracy Bice, Field Trainer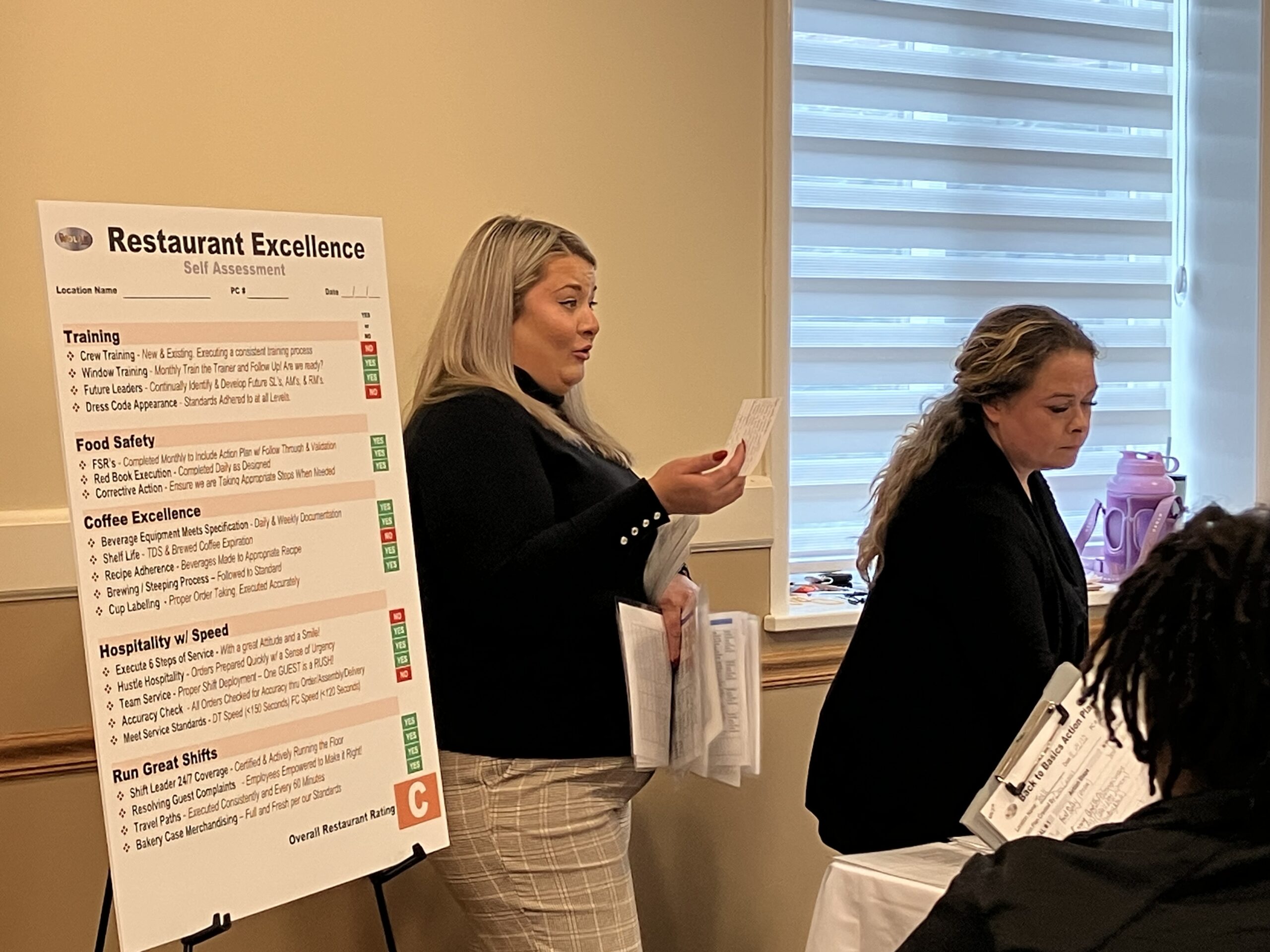 ---
STOP Profitability Leaks
Michele Gandia, Field Trainer – Keira Walker, Area Manager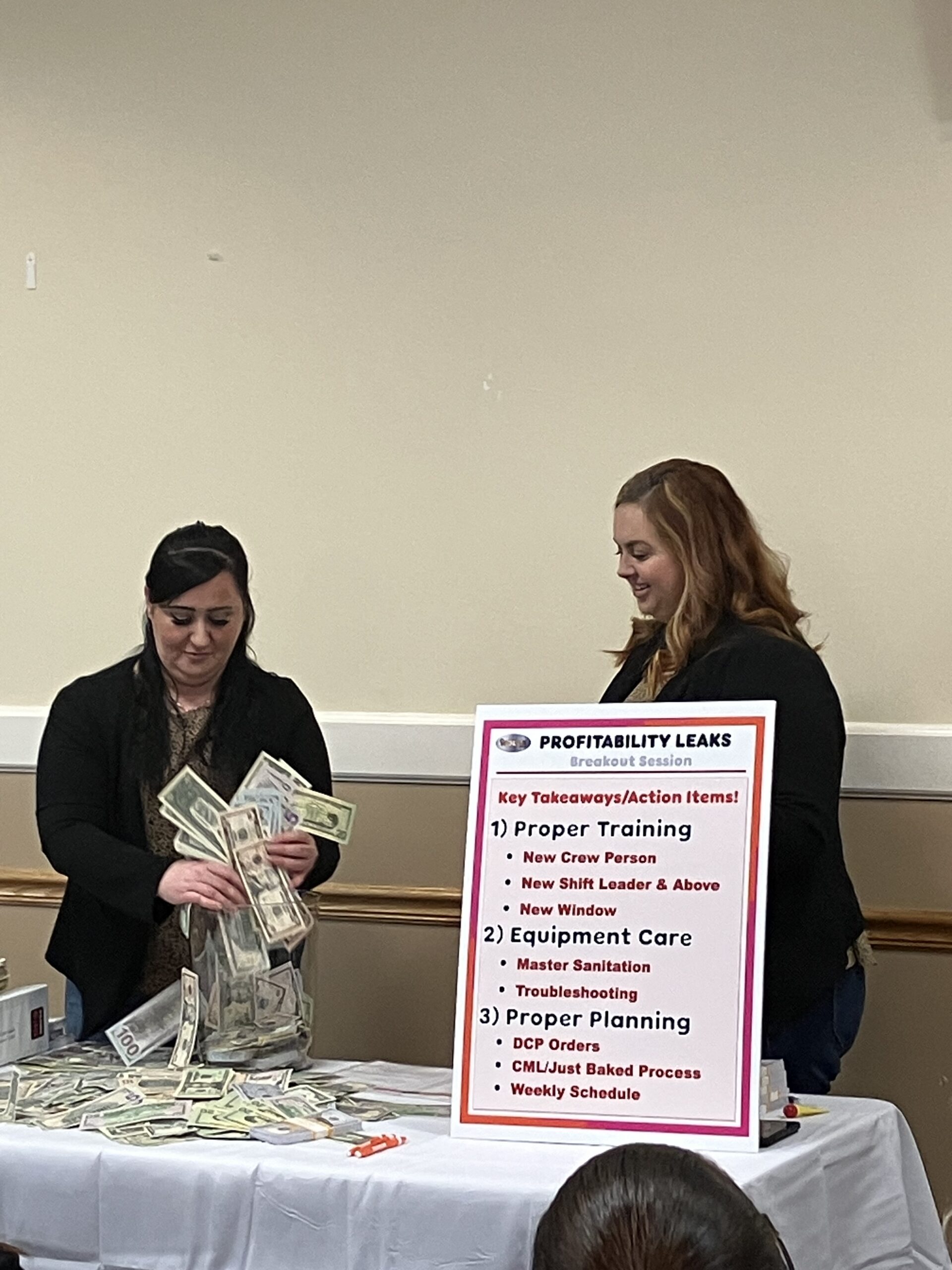 ---
Sales Building Tactics
Dan Garris, Area Manager – Scott Dowdall, Area Manager – Marcel Calarco, Field Trainer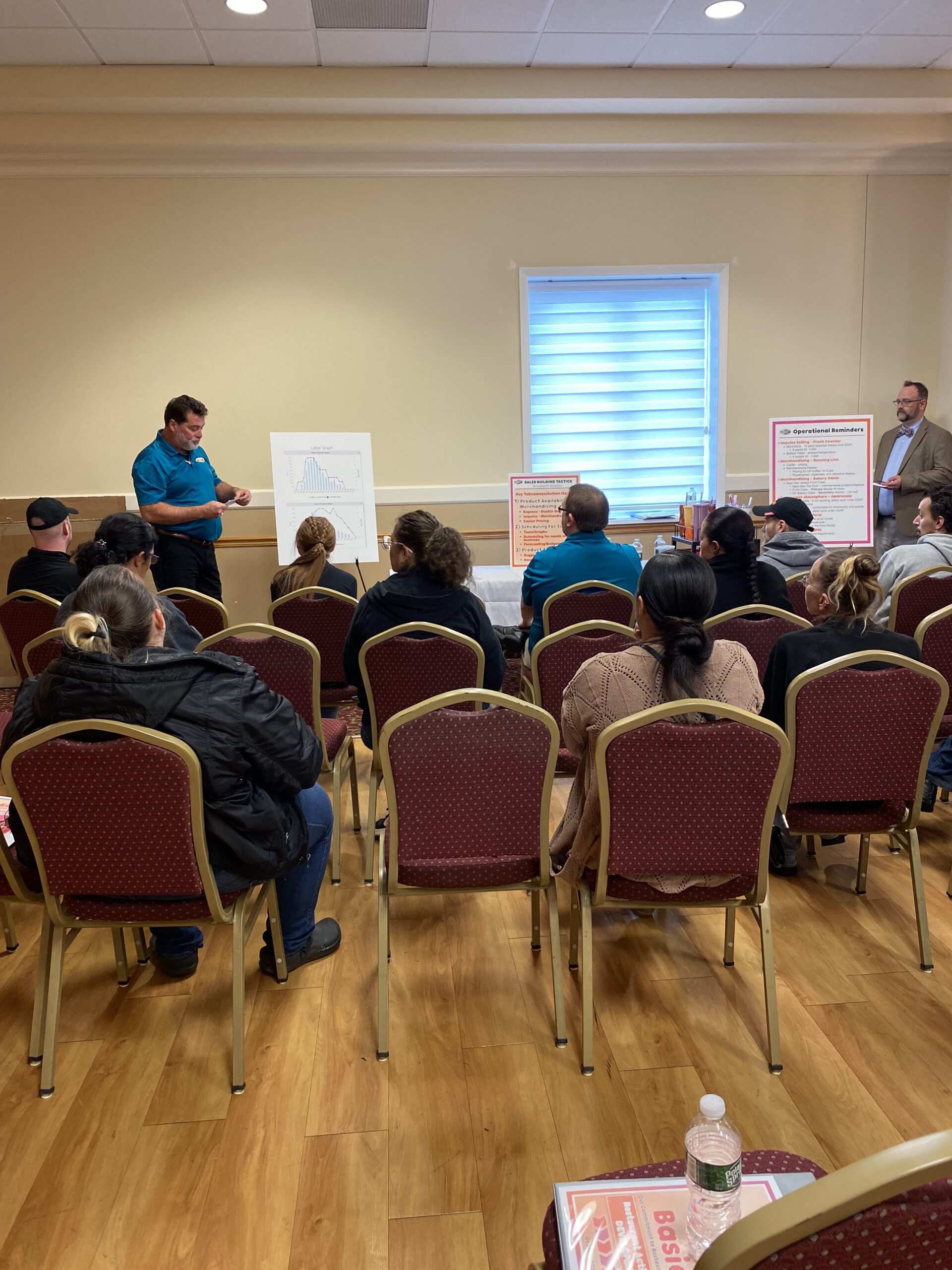 ---
Forecasting Sales & Managing Labor
Duane Serfass, Area Manager – Steve Csete, Field Trainer – Seth Steele, Area Manager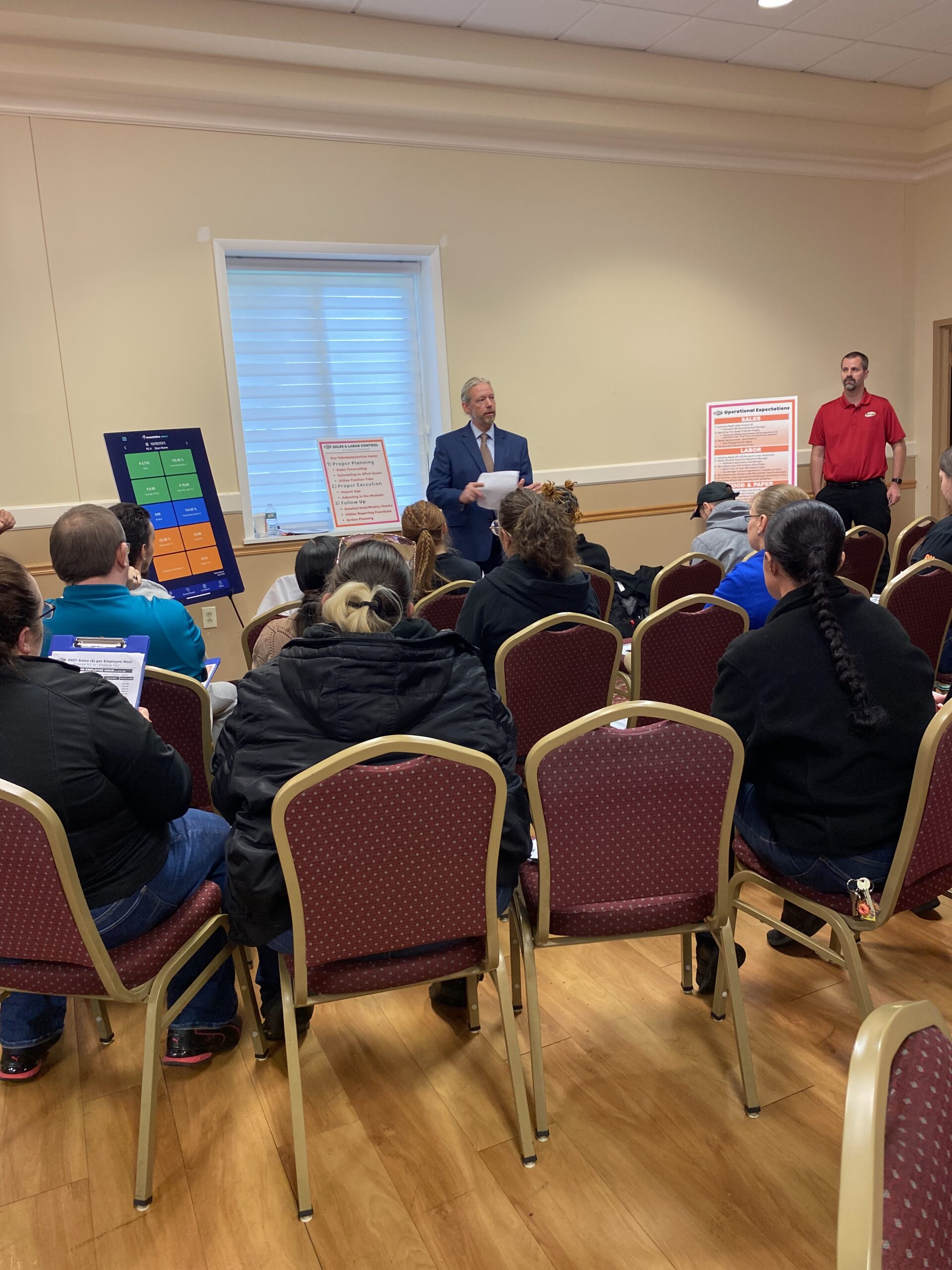 ---
How to Improve Speed of Service
Britta Woellert, Area Manager – Sala Uddin, Area Manager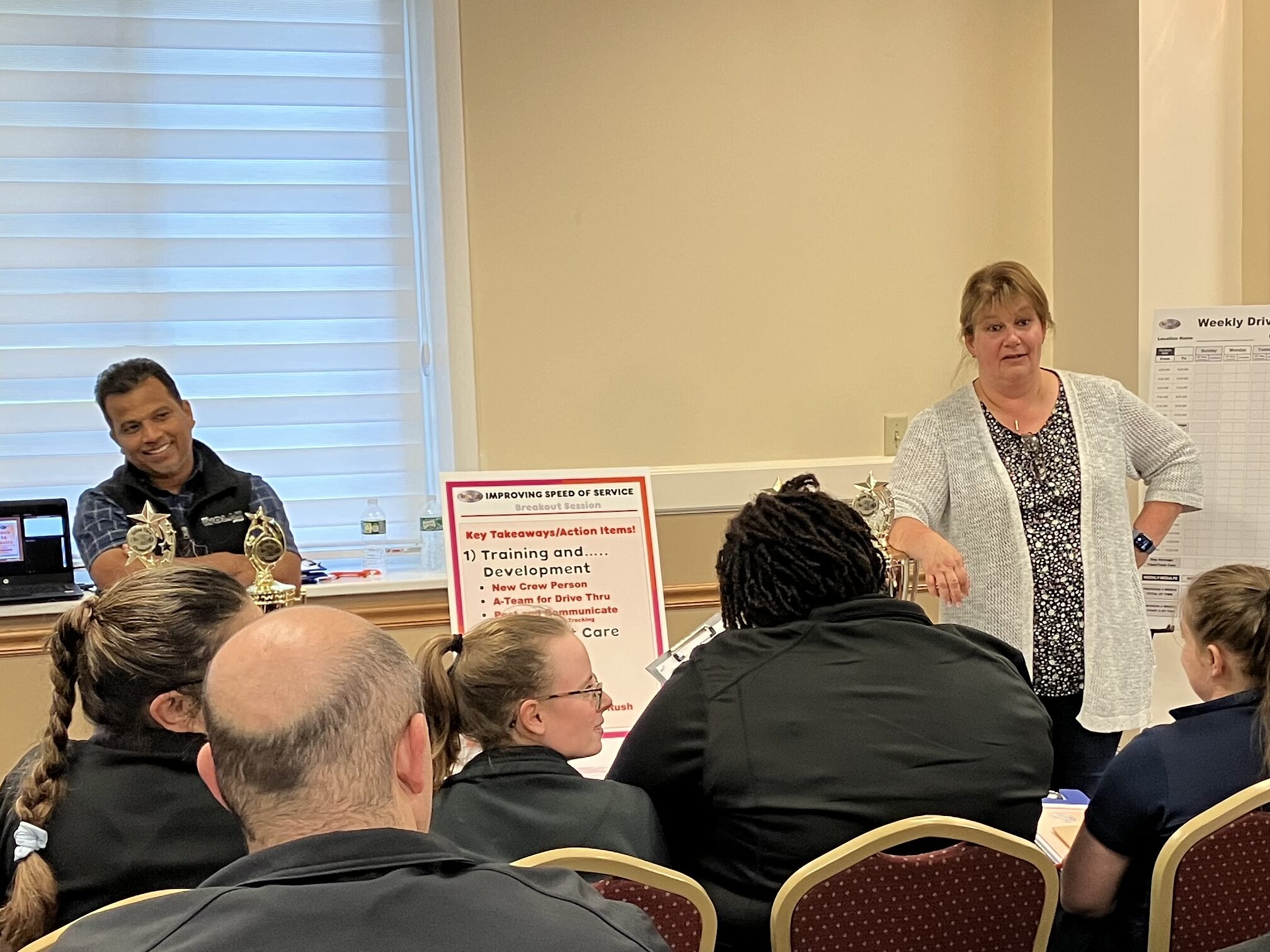 ---
Leadership Corner
Ed Wolak, Founder & CEO – Kim Wolak, President & Franchise Owner – Tom Santurri, Franchise Owner – Joanne Pearson, General Counsel & Director of Human Resources