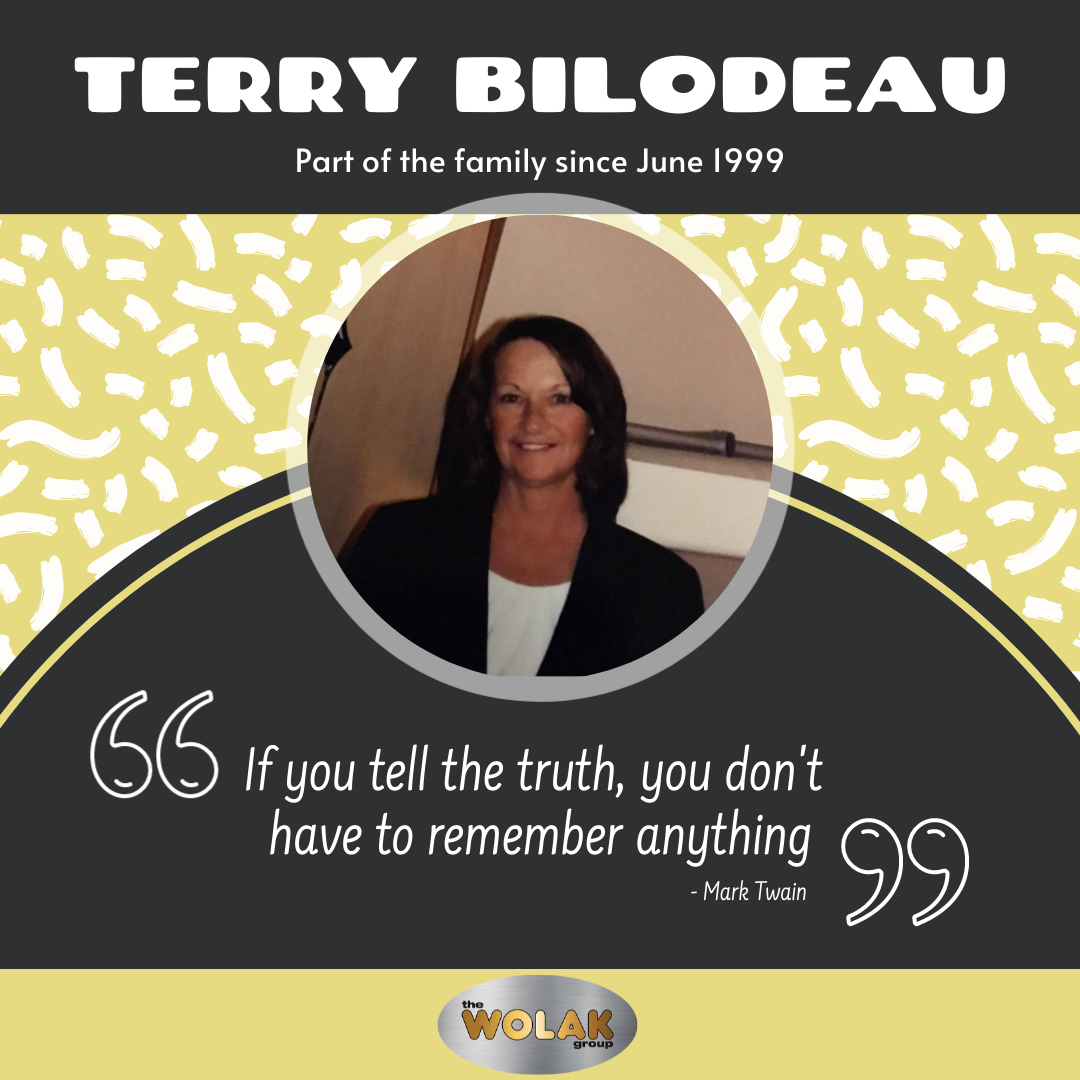 Wolak Fam Wednesday!
Filed Under: Just for Fun
It's Wolak Fam Wednesday! Time to introduce another awesome member of our Wolak Fam!
Meet Terry, our Director of Loss Prevention! Terry joined us nearly 24 years ago with one clear mission: catch the bad guys. She did just that! Terry continues to catch the bad guys and keeps our Company honest and our integrity strong.
Terry's favorite part of being in The Wolak Family is working with her incredible Loss Prevention Department, as well as our awesome Audit Department. She feels that her honesty and morals keep her focused on her mission, which she continues to honor.
Thank you for almost 2.5 decades of service and devotion, Terry!