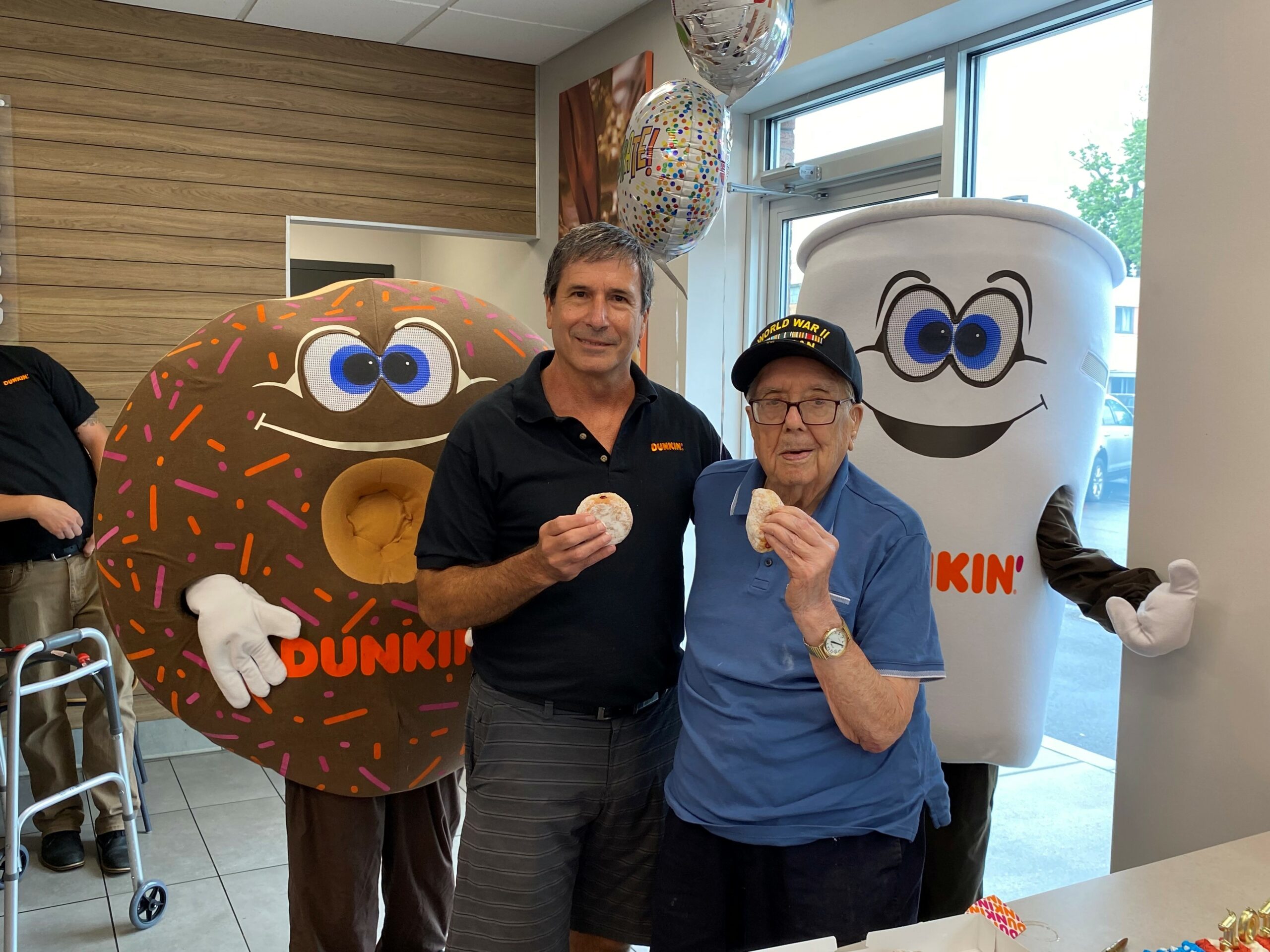 WWII Veteran Turns 101!
Filed Under: Community Giving, Events
This week we had the absolute honor of celebrating World War II Veteran John Shott turning 101 on July 4th!
Mr. Shott has an incredible story of strength and perseverance. While serving in the Army Air Corps, John's plane was shot down, leaving him the only survivor. He survived alone in the jungle of what is now Taiwan for 3 days before becoming a POW (Prisoner of War). During this challenging time, John thought of being home, his mother's cooking, and enjoying powdered jelly donuts with a tall glass of cold milk.
Local veterans and their families gathered at our DeWitt location on Monday to celebrate Mr. Shott's 101st trip around the sun and enjoy a jelly donut with him. The party was quite a success!
Happy Birthday John, thank you for your service!
---