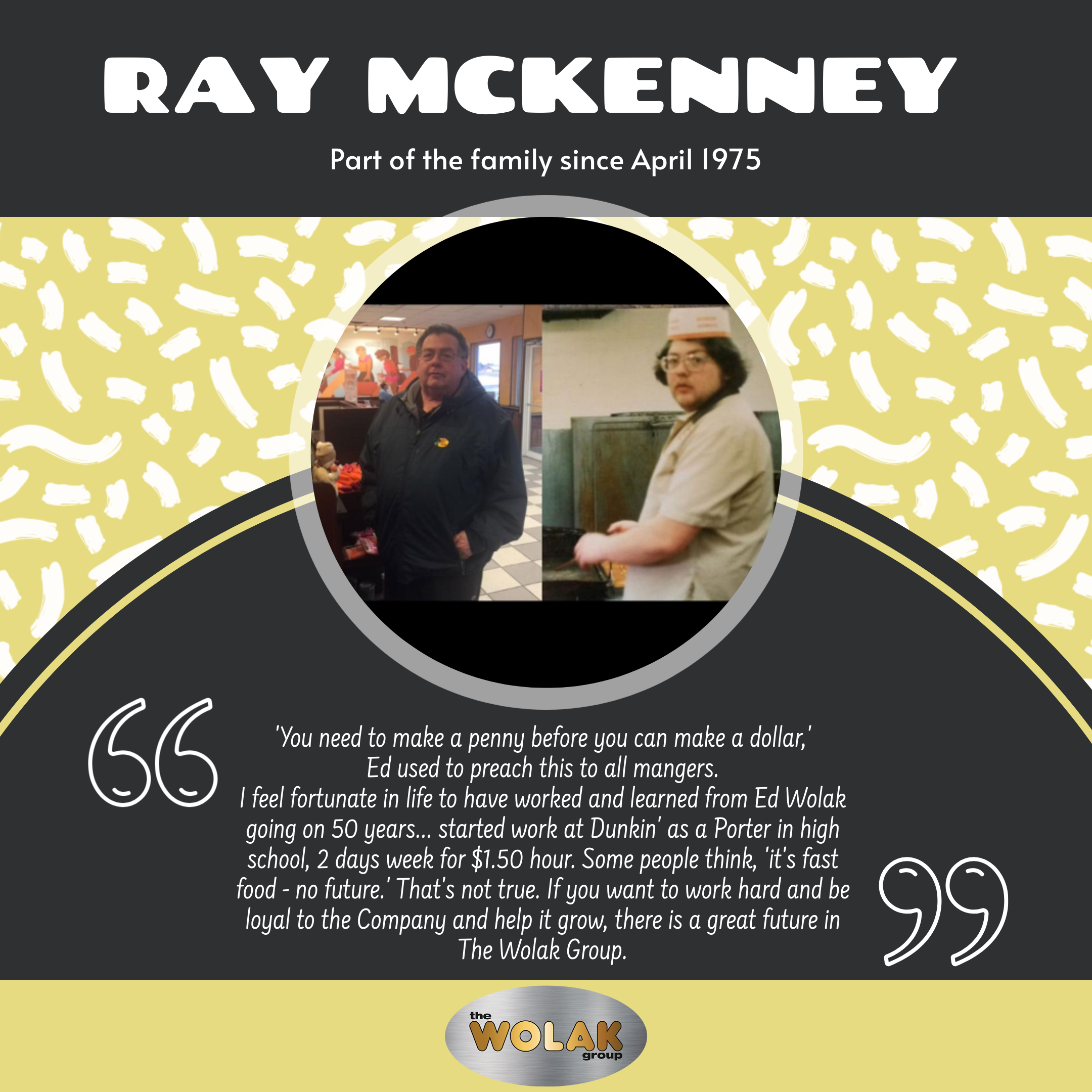 Wolak Fam Wednesday!
Filed Under: Just for Fun
At The Wolak Group, we LOVE spotlighting members of our Wolak Fam! Many of them have been with us for a LONG time and we feel that is worth celebrating!
In hopes to do just that, we are starting "Wolak Fam Wednesday" where we will honor some of our longest standing employees.
It's only right that Ray McKenney be the one to kick us off! Ray has been with The Wolak Group since the VERY beginning, April 1975 to be exact! Ray has truly climbed the ladder of success with us, starting as a Porter and working his way to his current position of Asset Manager. Be sure to check out Ray's bio to see all the titles he has held and a little more about his personal life, too!
Thank you for 48 years of service & dedication, Ray!